We had a really fun show at Caffe Bella last night. The room was acoustically hot so we had to stay on top of our dynamics. Thanks to everyone who turned out for the party!
Check out the two tracks from
Baby Bok Choy
. Here's what they look like. Look at their cool toys. This band is e x c e l l e n t.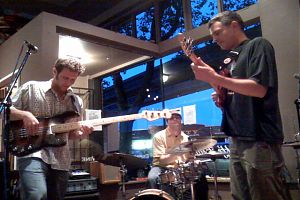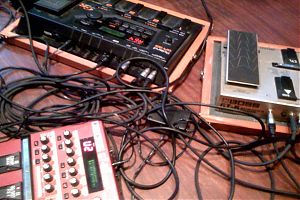 * "Baby Bok Choi" a wack new funk / jazz / electronica project featuring veteran Seattle players Bob Heinemann (Mana, Jambalaya), Chris Spencer (Fabulous Roadstars, Motel 5) Greg Rudolf.
GWAS posted this as:
live recordings, show blog

Chattering!

← The Workin' Band at Central Ave 6/07 - show blog | Peace Concert 8/07 - show blog →