Friday February 23rd 2018
Greenwood All*Stars 9:00pm – 9:45pm
Ned Blandski & the Greenwood All*Stars 10:15pm – 12:00am
It's official. We snagged Ned away from his busy schedule at Taco Time and combing through his MILF selfies to back him up for a show at the Parliament Tavern in West Seattle.
We'll open up the show to get people moving, after which Ned will join us to blow our minds and dazzle your loins for the rest of the evening. We've also invited some other special guests to join us, so you don't want to miss this one!
$5.00 cover charge – 21 and over only
Who the heck is Ned Blandski??
Venue information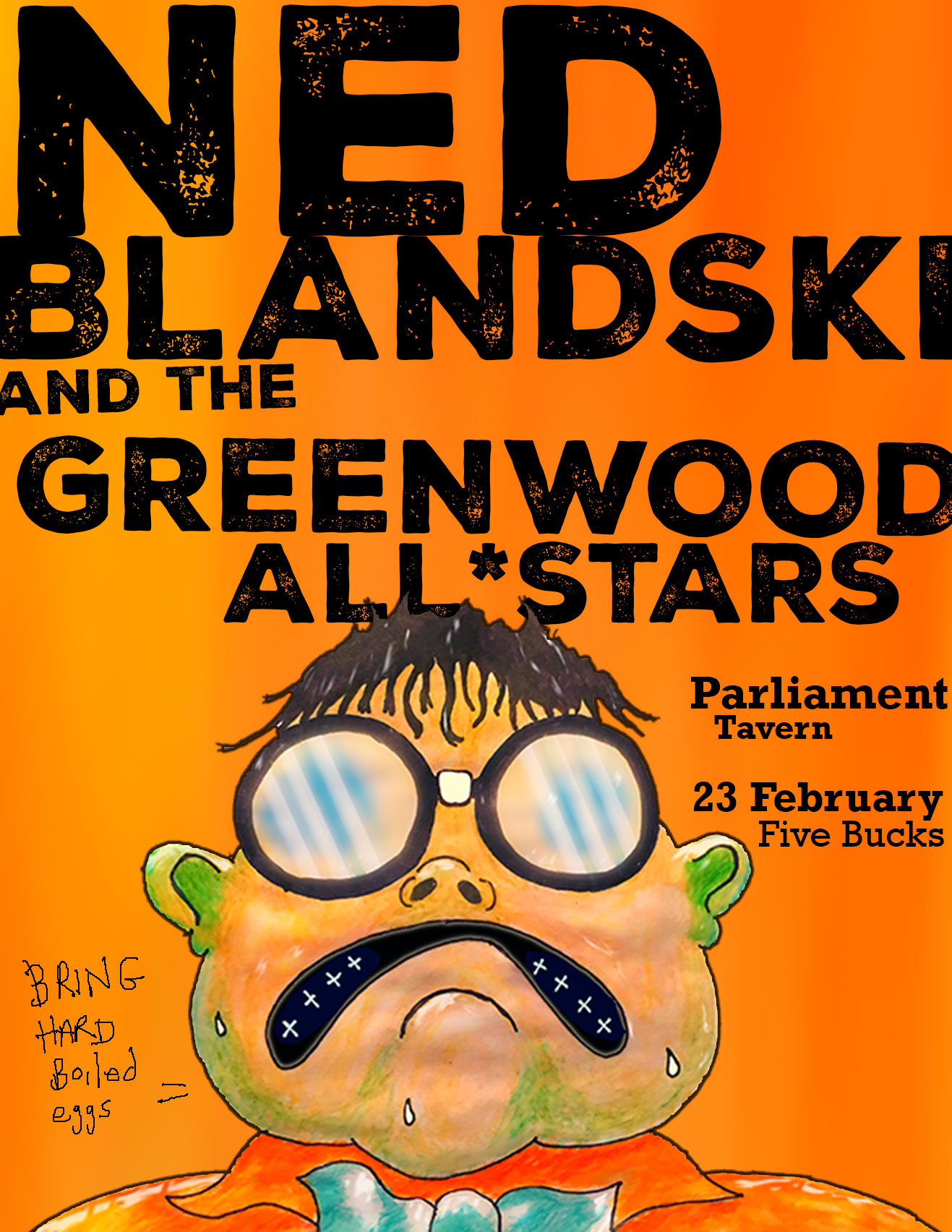 petenice posted this as:
upcoming shows

Chattering!

← 3/1/2018: Live at the Substation w/Long Day On Mars | 4/12/2018: Live at Darrell's Tavern (other acts TBA) →